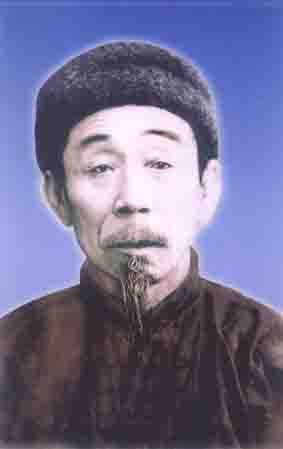 Qixing Tanglang Quan GRANDmaster

Lin Jingshan

Grandmaster Lin Jingshan was a famous Tanglang Quan master. He was born in 1885 in Laiyang, Shandong province and passed away in 1971 at the age of 86

In training grandmaster Lin was not afraid of hardship nor being tired, he was very persevere in training. With his adept talent in martial art and with the Fan Xu Dong's devoted teaching, grandmaster Lin's Tanglang skill improved tremendously in a short period of time.

During practice, sparring was always part of the daily training regimen. Even though grandmaster Lin has a small physical frame compare to Guo Jialu, Yang Weixin and Luo Guangyu, who were much bigger, grandmaster Lin was able to be at par with them during sparring practice. He used speed and agility to compensate for his disadvantage in size. For several decades grandmaster Lin was famous in Northern China for his Wushu skill.

From 1911 up to 1915 grandmaster Lin was invited to teach Wushu in Tianjin, later he came back to Yantai and took over the teaching responsibility at Fan Xu Dong's boxing school. Grandmaster Lin was the third indoor disciple of Fan Xu Dong. He was able to learn the essence and art of Qixing Tanglang Quan from Fan Xu Dong, he was proficient in Iron Palm, Luohan skills, sword, Liuhe pole, Meihua spear and Chunchiu double handles broadsword.

Grandmaster Lin was a loyal and honest person, humble and ever willing to learn, he teaches student wholeheartedly. He has a sign hang "still to learn" at his boxing classroom, meaning learning is a never-ending process. He would also told his student to be as meek as a sheep, but must be like a tiger when in performing or fighting.

Grandmaster Lin's disciple Hu Yongfu began studying with Lin at the age of 25, Hu would later join with Yang Wei Xin's disciple Xiao Shubin in teaching Tanglang Quan at Dalian, where they became famous. Hu Yongfu's disciple Li Huitang also known as Li Zhanyuan has several students in Qingdao area. Another disciple of grandmaster Lin was Shao Huating, whose martial arts skills were high, especially in darts and Luohan skills. In 1936 Shao went to Hong Kong to work, he would usually go to Jingwu club where Luo Guangyu was teaching, once Lo commanded Shao to perform hard qigong, the qigong performance brought fame to Shao. Wang Chun Shan another Lin's disciple was excellent in Yanqing broadsword and Liuhe pole, he later retired back in Yantai and died in 1972, he was 73 years old.

In 1929 Yantai Yangji high school have established a Wushu class, upon the invitation of the principal Chen Cheng Jiu, Lin Jinshan was invited to teach Wushu. There Lin taught a lot of good students, where several of them won in local boxing competitions.

During the Cultural Revolution, grandmaster Lin went back to Laiyang, though he was in his golden years, he continued to teach martial arts until his death in 1971.